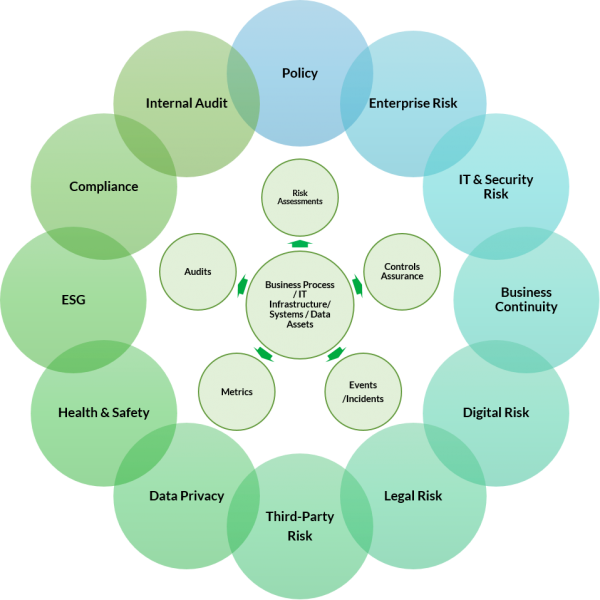 The business landscape is getting more complex with an ever-changing risk and compliance landscape i.e.,  ever-increasing regulations coupled with overlapping regulatory requirements, and a lack of insight into the cascading effect of enterprise risks on the organization.
GRC presents new ways to manage your enterprise risks and compliance obligations. It lays the foundation necessary for your organization to decode the map and connect the dots between the current and desired maturity to navigate the complicated risk and compliance landscape for achieving your goals and strategic objectives in the context of greater business complexity.
Further, it enables your organization to align people, processes, and technology to develop a unified framework and a common platform for enabling the three lines of defense to collaborate in managing risks and compliance obligations of your enterprise.