March 05, 2022 | Author: Ravi Neriyanuri
In today's digital world, organizations need to modernize the identity governance and administration (IGA) program to deal with an increased security risk exposure as the infrastructure and applications move into the cloud. In addition, the remote working and remote access to the environment have pushed the needle further to the wall.
To minimize the risk, Cybersecurity is shifting the focus beyond protecting the network, application, and data to managing & monitoring the internal/external identities that have access to the environment by securing and mapping the identities to protect the assets. Thus, IGA is becoming a fundamental and critical capability of any cybersecurity program.
In addition, the gaining adoption of Zero Trust principles, i.e., never trust, always verify, and the Password-less Authentication, are not effective unless the organization has a robust IGA program in place.
However, before reimagining the IGA program, the organizations, at the minimum, need to try to find answers to the following – 
How do we enable and secure the digital identities for the user, applications, and data?
Are we able to manage the Access Reviews in time?
Do you have systems to collect the approvals?
How can we maintain the principles of Least Privileges?
Do we have the visibility to detect authorizations from the identity perspective?
How are we detecting the access to assets for external users?
How effective are our existing IAM solutions in protecting the service accounts?
Are we able to provision / de-provision user access efficiently?
Role of Technology:
Technology plays a critical role in building, sustaining, and determining the success of the IGA program. The key to unlocking the benefits lies in selecting and implementing an IAM platform that can meet the business requirements and is technically viable and within budget. Also, It should support the various systems and technologies both on-premise and on the cloud.
Before selecting and implementing a platform to secure the identities and maintain governance, the organization must evaluate and choose a solution with built-in workflows for smoother approval, improving efficiency, and approving access reviews to protect all human and machine identities. Further, the chosen platform/technology should provide required access through an additional factor of authentication based on context, zero trust for all users, and managing access to assets either in an on-premise or cloud environment. In a nutshell, An IGA tool should provide the following capabilities:
Automated workflows
Provisioning, Deprovisioning
Entitlement Management
Certification and Access Reviews
Password Management
Segregation of Duties
Role Management
Logging
Analytics and Reporting
Integrations
Recommended Approach to modernize your IGA program –
For a successful IGA implementation, it is essential to look at how the current IGA program requirements are managed and follow the below-recommended approach to reimagine your IGA program.
Step 1 – Understanding the current maturity of the current IGA program helps the organization define its IGA strategy and roadmap to define and phase the entire program and, more importantly, select the right IGA product.
Step 2 – Jumpstart your IGA program with a pilot to understand and evolve the data model in the current environment to get a clear understanding of the IGA requirements.
Step 3 – After setting up the product, perform birthright access provision and build the necessary integrations.
Step 4 – Perform Request approvals and workflows for maximum end-user adoption
Step 5 – Perform the application onboarding process
A successful IGA solution or program leads to benefits like reduced operational costs, improved compliance, better audit performance, Automated and efficient user access to assets, scalable process, and reduced risks. It is required to adopt an efficient, incremental, and iterative approach for implementing IGA by collaborating between various stakeholders and it requires considering IGA maturity, people, process, and technology.
The Templar Shield Advantage
Templar Shield, Inc. is a premier cybersecurity, privacy, risk, and compliance technology professional services and value-added reseller firm. We provide various service options to meet our client's specific needs, including advisory, integrated risk transformation, consulting, operations, and technical solutions. As part of the Identity and Access Management Service Offering, Templar Shield provides Advisory, Implementation, Integration, and Managed Services to meet our client's short-term and long-term program management needs.
With a global delivery model and strategic partnerships with industry-leading IAM product vendors, Templar Shield helps organizations reimagine their identity governance and administration programs to strengthen security initiatives.
About the Author: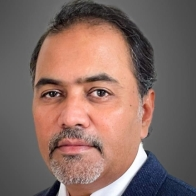 Ravi Neriyanuri is a Managing Director and Heads IAM practice at Templar Sheild. He has 26+ years of progressive experience advising global majors/fortune 500 companies on IAM strategy, program development, and technology implementation. Ravi led products development in Enterprise Security and Information Risk Management areas, is an advisor thought leader and has decades of experience in Delivery Management, Presales, Enterprise Architecture, Product Management, Risk Management, Competency building, Practice Building, and Incubation.
For more details, please reach out to: rneriyanuri@templarshield.com.